Join Today
It has been my experience that understanding how Feng Shui works must be experienced on a personal and intimate level. Reading about it, listening to speakers, taking classes are ways to learn about the art of placement, but actually putting it into action in your own space is how you truly understand its meaning and experience its power.
Integrating positive environmental changes, even very small ones, even ones you may not physically see, will alter how your space feels. As your space comes alive and aligns more with who you are and where you want to go in your life, you will feel a powerful momentum build in your life.
You make better decisions;
You find it easier to get rid of things (items, clothes, relationships) because they no longer fit;
You feel empowered;
You sleep better;
You're more productive and creative at work which could definitely affect your salary;
You feel joyful and at peace in your space.
The Wind & Water Lifestyle Membership program was structured to help you do all that. I am now expanding its offerings to make it even more valuable and helpful to you. Each weekly email will provide you:
a simple tip or insight about you, your space and/or your life;
a monthly calendar of good and challenging days so you can plan your events accordingly;
a Chinese proverb worthy of in-depth reflection;
recorded calls available on various topics
reduced fees for most programs offered by me throughout the year (often covering your membership fees for an entire year!).
 It's easy to get on board with this program.
Just sign up here for an amazing $9.99/month.
Sign up for the Wind & Water Lifestyle Membership now
and get started on a unique and rewarding relationship with your space.
Existing members need do nothing. Your membership will automatically expand to include all the extra features.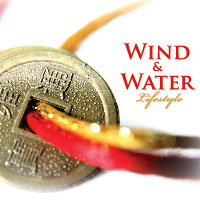 Wind & Water Lifestyle Membership
Join Carole's Wind & Water Lifestyle membership program and receive advice, tips, stories and more each week in a concise and easy format.
Price: $9.99 Monthly